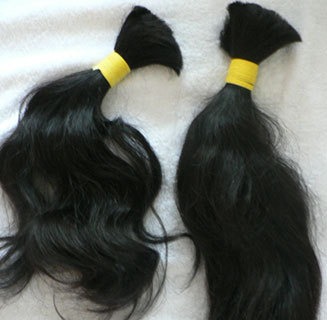 Bulk hair
Product Code : 382
Product Description
Hera Black Bulk Hair(loose Hair)

This Hera black bulk hair comes in a natural body wave texture and turns into medium waves when it is wet. This Hera black bulk hair can be used for individual extensions or braiding.

However, the professional hair stylist must be familiar with braiding with cuticle hair.

The hair cannot be doubled in half because the hair will become matted and tangled.

100 grams per pack.