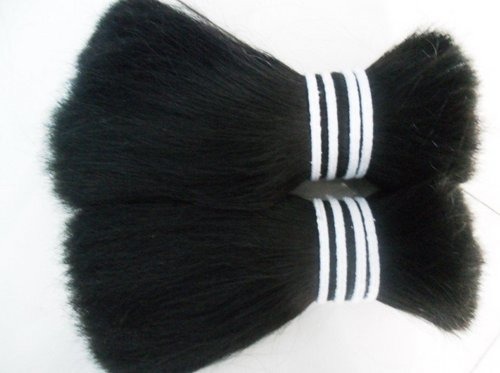 Human hair
Product Code : 380
Product Description
Quality:
1).100% human hair
2).Not any short hair ,all the hair is nearly same length
3).Natural color, no colored without any processed
4).Difference between remy and non-remy hair:
(1)remy hair:
A very high quality hair specially processed from remy virgin drawn. This hair is trimmed on both ends, having the head and the tails unmixed.
(2)non-remy hair:
Double drawn hair is hackled and trimmed on both sides and it will have uniform size. All hair of each single bundle have the same length, these goods are washed, cleaned.
Use
Double drawn human hair is raw hair material, which can be used to produce hair wigs, hair extension and so on..